Virtual Point of Sale Terminal (VPOS)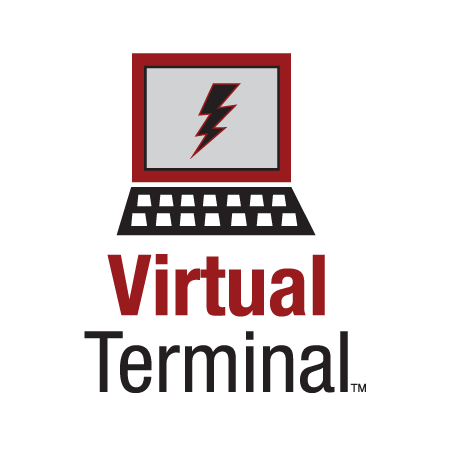 A standard payment gateway feature from Planetauthorize™
The Planetauthorize Virtual Terminal (VPOS) is an Internet-based, real time credit card payment application that enables merchants to process and manage retail swipe, telephone and fax transactions quickly and easily. VPOS lets merchants do away with costly hardware-based POS terminals. With VPOS, any operator with an Internet connection can have access to the most powerful, flexible and cost-effective payment application available—with no software to install. The Virtual Terminal is included with the Planetauthorize payment gateway service at no additional costs.
Why Chose VPOS?
VPOS is more than just a payment processing application. It is a complete, web-accessible credit card and e-check transaction management system. VPOS lets merchants:
Virtual Terminal Features
Supports Retail Swipe & Keyed transactions
Accept, process and capture credit card, signature debit card and electronic check transactions
Issue Refunds
Re-authorize an existing transaction for a new amount
Re-bill an older transaction for a new amount
Delete a transaction
Make a transaction recurring (using one of nine different schedules)
Capture a wide variety of customer data that can be downloaded for data mining purposes
Send customized email receipts to customer and/or merchant
Apply fraud screening rules to each transaction
Generate a wide range of standard and custom reports
Integrates with E-invoice Manager
Integrates with Customer Vault™
Process credit card transactions using multiple merchant accounts (load balancing)
Settle funds automatically or manually



Virtual Terminal Benefits
VPOS allows merchants to process all major credit cards quickly and easily in real time while their customer is on the phone. This means that merchants can:
Dramatically improve customer service
Eliminate customer call-backs due to declined cards
Reduce payments processing costs
Reduce incidences of fraud
Access transactional information to help run their business
Increase the speed of payment processing



Uses:

VPOS is perfect for call centers or any business that processes payments made by phone, fax or email. Also available to process encrypted retail swipe transactions.




Batch Uploads

Submitting multiple transactions in a single file is an efficient way to upload credit card and electronic check transaction data from enterprise applications or other file-based systems. The Batch Upload service is a free service of Planetauthorize™. Download the Batch Upload Overview document (PDF).
To get started with the Planetauthorize Payment Gateway service Contact Us or call SaleManager, toll free, at 1-800-918-4890.
Planetauthorize Solutions