E-Commerce Merchants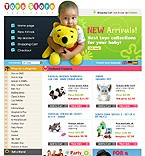 Accept Credit Cards and Electronic Checks with Planetauthorize™
Planetauthorize™ Payment Gateway provides payment processing services to merchants around the world including, but not limited to, those who conduct business in the United States, Canada, the United Kingdom, all European Union member nations, Argentina, Columbia, Mexico, Brazil, China, Japan, Singapore and South Africa.

Multiple ways to Accept Online Payments
Increase customer sales by providing your customers with flexible payment options.. With Planetauthorize merchants can accept credit card and optionally electronic check payments directly from their online E-Commerce webstore. Recurring Payments feature available at no additional charge!
Planetauthorize Payment Integration
In order to accept online credit card payments a merchant requires a Payment Gateway and a Merchant Account. There are several ways to integrate Planetauthorize into your e-commerce store. A merchant may use a Certified Shopping Cart, Buy Now buttons or one of our Integration APIs. All Planetauthorize integration methods communicate with the gateway over an encrypted SSL connection.
Multi-Currency Support
Planetauthorize.Net payment gateway can process credit card payments in your local currency. Planetauthorize.Net payment gateway supports 85 Currencies so your customers can pay in the currency they know.
Enhanced Security


Verified by Visa® and MasterCard SecureCode™ is available with the Planetauthorize Payer Authentication service. Merchants also have the ability to process encrypted swipe transactions with Merchant Defender and can review customer transactions based upon predefined thresholds with our iSpyFraud service.
Get Started
Planetauthorize payment gateway is a leading payment acceptance system. Our payment service is secure, fast and reliable. To get started with the Planetauthorize Payment Gateway service Contact Us or call SaleManager, toll free, at 1-800-918-4890. Our knowledgeable payment specialist can tailor a payment solution specific for your unique business.

As a one-stop-shop for merchant payment services you can obtain everything your need to accept credit card and electronic check payments with Planetauthorize. View our Point of Sale and Merchant Account solutions below:
Planetauthorize Solutions