Restaurant Pro Express


Restaurant Payment Solution


Apply for a USA Merchant Account


Partners offer Interchange Plus Pricing (Low Rate Guarantee)


Unlimited User License


Supports Swipe and Keyed Transactions
Boost profits and efficiency with Restaurant Pro Express
SaleManager is proud to offer Restaurant Pro Express (RPE) as an affordable POS solution for Table restaurant pro expressService and Quick Service restaurants. With a high intuitive display screen, RPE is designed for eas-of-use, but to make the process as simple as possible we provide extensive training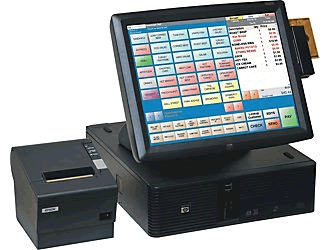 and onging technical support. In fact, each system includes 24/7 software support and next day, on-site hardware support, as needed.
Target Industries
The Cash Register Express POS solution is scalable for many types of retail stores, single and multi-site.

Cafeterua


Fast Food


Bars & Nightclubs

Delivery


Fine Dining


Pisseria & Ristorante


Table Service
Restaurant Pro Express is a complete point-of-sale and management solution designed for independent or chain fast-food and quick-service restaurants. This software package enhances the speed and accuracy of the order-taking process and provides integrated tools to manage ingredients, delivery and drive-thru orders, employee time tracking and labor scheduling, gift cards, customer loyalty, and more. The built-in reporting is completely fl exible and generates the key figures needed to make smarter business decisions.
Employee Management and Labor Scheduling
It's crucial to monitor the cash and employee activity inside your restaurant. Employee theft is one of the leading causes of shrinkage, caused by a combination of theft of cash as well as unwarranted discounts or freebies. Restaurant Pro Express helps curb this by limiting functionality within the system based on an employee's unique login, as well as having strict cash control features to identify cash discrepancies down the shift or the staff member.

Cash management process records starting cash, cash tips and ending cash, helps ensure all money is accounted for


Assign system permissions and restrictions to each of your employees


View exceptions reporting to monitor suspicious activity of employees and managers


Create & print labor schedules including hours, breaks and job code being worked, restrict clock-in to scheduled employees
Includes: PosiFlex POS System, HP USB Mini Magstripe Reader, Epson Thermal Receipt Printer with Cable, Restaurant Pro Express Software, Employee Login Cards, HP USB Standard Keyboard with Mouse, and 2 Hours of Virtual Training
Add-On for Restaurant POS


HP Cash Drawer: Fits under POS system or counter


Epson Ethernet Kitchen Printer: Transmits customer orders to kitchen


2nd Station (less 2hr Training): Complete restaurant POS system for additional stations