Recurring Billing Service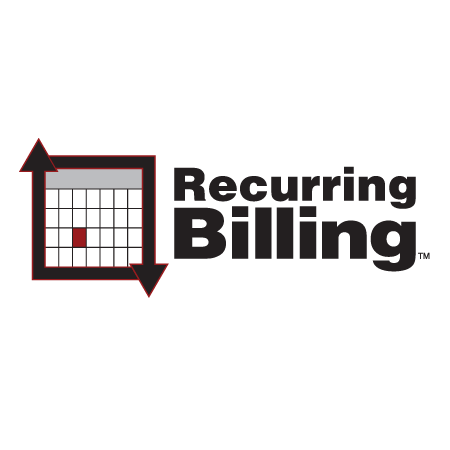 A standard payment gateway feature from Planetauthorize™
The Planetauthorize™ Recurring Billing feature enables merchants to manage and automate their customer subscription billing process. The Planetauthorize Recurring Billing Service allows merchants to accept all major credit cards and electronic checks.

Recurring Billing streamlines the process of billing customers on a recurring schedule and eliminates the need for merchants to incur the security risk inherent in storing credit card and ACH data at their location. The Recurring Billing service is included with the Planetauthorize payment gateway service at no additional cost.
Recurring Billing Service
The payment gateway has two distinct Recurring methodologies:

Subscription Based Recurring Model - Merchants set a unique billing schedule for each customer. For example, a merchant may establish a billing cycle for Customer A of $20 on the 15th of every month and Customer B of $50 on the 1st of every month.

Plan Based Recurring Model - Merchants establish pre-defined billing plans and link customer(s) to the specific plan. For example, a merchant may offer a variety of services at different price points. An important benefit to the Plan Based Model occurs when the merchant updates a plan - a single change affects many customers all at once, instead of updating each customer subscription individually.


Available Recurring Billing Cycles
Merchants can choose one of nine different payment schedules, including:
Specific Day of the Month
Daily
Weekly
Monthly
Bi-Weekly
Twice-Monthly
Every Four Weeks
Bi-monthly
Quarterly
Semi-Annually
Annually

In addition, merchants can specify a recurring billing cycle and number of recurring payments . Once the payment schedule is established, Planetauthorize will automatically bill the customers' credit card or checking account on the specified schedule. An optional email can be sent to the customer and/or merchant that contains the results of every recurring transaction (e.g. approved/declined).



Advanced interfaces are available that allow the merchant to:
Identify upcoming credit card expiries
Manage credit card declines associated with a specific recurring payment cycle
Search and edit future recurring payments
Set it and forget it feature saves you time
Always on-time payments improve cash flow
Convenient payment processing software and payment options improves customer service
Automatic schedule eliminates late fees and collection calls
Securely stored information and reporting eliminates duplicate data entry
Paperless process decreases invoicing costs by 90%
The Planetauthorize Recurring Billing Service supports both fixed dollar amount and fixed schedule payments for maximum flexibility.



Benefits:

Some of the benefits of The Planetauthorize Recurring Billing Service include:




Fast processing time
Provides a convenient way of authorizing or modifying large numbers of transactions




How It's Used:

Eliminates the need to store credit card and ACH data
Integrates with SugarCRM and vtiger CRM
Dramatically reduces the time required to process transactions that occur on a periodic basis
Improves the ability to manage existing recurring payments if schedule modifications are required
Reduces costly errors associated with keying payment data multiple times
Increases customer service through accurate and timely customer payments
Increases cash flow due to faster processing of regular payments

.
Uses:
The Planetauthorize Recurring Billing Service can be used in any business where regular payments are required for the purchase of products or services. A small sample of these include:
Subscription payments (e.g. newspapers, magazines)
Fees and dues
Insurance premium payments
Loan payments
Multiple installment payments
Tithes
Donations & Contributions
To get started with the Planetauthorize Payment Gateway service
Contact Us
or call SaleManager, toll free, at 1-800-918-4890.
Planetauthorize Solutions