uniCenta oPOS
A Retail Payment Solution with Planetauthorize™ Integration

Contact Us | Download uniCenta
uniCenta POS is a leading open source Point-of-Sale application for the SMBs in the retail industry. With over 300,000 installations, uniCenta POS is proven to be a reliable alternative to expensive POS software. Merchants can save time and money by deploying uniCenta POS with secure payment processing provided by the Planetauthorize.Net payment gateway. Reduce costs and improve productivity using the uniCenta POS and Planetauthorize.Net payment gateway bundle.
Planetauthorize Payment Gateway & Merchant Account
Get the Planetauthorize payment gateway and a merchant account to use with your uniCenta POS installation. Planetauthorize is the leading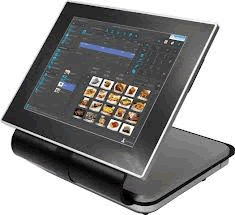 payment gateway for uniCenta POS. uniCenta POS provides many robust capabilities including sales, refunds, daily reports, cash management, warehouse management, and multiple reporting methods. Process retail swipe and keyed credit card sales.
Multi-Currency Support
Planetauthorize.Net payment gateway can process credit card payments in your local currency. Planetauthorize.Net payment gateway supports 85 Currencies so your customers can pay in the currency they know. Planetauthorize empowers merchants to use uniCenta POS globally.
Secure Payments
Eliminate clear text transactions from your processing environment with Merchant Defender. Merchant Defender virtually elimnates the burdent of PCI complinace.
Retail, eCommerce & Mobile
Planetauthorize.Net payment gateway provides merchants with the ability to process Retail, eCommerce and Mobile transactions using a single Planetauhtorize.Net payment gateway account. Now you can review consolidated sales reports for all sales platforms.
Support for Industry Standard Peripherals

uniCenta POS support industry standard protocols from Epson ESC/Pos®; JavaPOS, IBM Surepos, Dialog, Ithica, Samsung, Casio and Scanpal plus some more… are really very useful,

uniCenta oPOS uses these globally accepted standards to drive:
Receipt and Report printers
Cash Drawers
Customer Visual Display
Barcode Scanner
Weighing Scales
Magnetic Card Reader
Extended displays
Open Source Retail Payment Solution

Assist customers better by using intuitive forms to manage sales quickly and efficiently
Get closer to day-to-day business with up to date information for product sales, transactions, stock levels and more, all at your fingertips
Streamline customer sales and returns with rapid access to accurate product and purchase information in every terminal
Minimize the cost of a complex, full featured Point-of-Sale network by using an open source solution which is very easy to customize, runs on multiple computer platforms, and supports a large collection of POS hardware
Share the peace of mind of companies worldwide that have already deployed uniCenta POS and are benefiting from these powerful features


uniCenta POS offers all the rich functionality demanded by leading retailers, including sales, refunds, daily reports, cash management and warehouse management, among others.
Sales, refunds and cash management
PlanetAuthorize.Net Payment Gateway integration
Editing multiple receipts at the same time
Editing one single receipt in several terminals
Product search
Tax management
Bar code scanner integration
Scale integration for weighting products
Macro language for user-defined discounts, promotions, etc.
Multiple payment methods
Payment gateways integration
Magnetic card payment integration
High-quality printed receipts with multiple font options and images inclusion
Cash management
Summary reports for daily operations
Role-based security for sensitive actions (receipt deletion, price modification, selected payment methods, etc.)
Editing and refunding of closed receipts
Cash by user reports
Product sales reports
Tax reports
Sales charts


Master data management
Products, categories and subcategories
Images
Taxes
Warehouses
Restaurant areas and tables layout
Users and roles
Resources


Warehouse management
Multi-warehouse support
Product properties for each warehouse
Product movements between warehouses
Bar code reader integration for inventory count
Products receipts
Product reports
Warehouses reports
Inventory reports
Inventory daily reports


Restaurant module
Reservation management
Multiple restaurant areas with personalized background images for each area
Common view of restaurant occupation in all terminals


Reports and charts
Multiple filter parameters for each report
Reports and charts preview
Rich export capabilities: HTML, PDF, Excel, XML and CSV


Security
Role-based security
Secured user access with on-screen keyboard or magnetic card
Menu options secured by role
Fine-grained security for sensitive actions in the sales operations
To get started with the Planetauthorize Payment Gateway service Contact Us or call SaleManager, toll free, at 1-800-918-4890.

Planetauthorize Solutions