Planetauthorize for SalesForce
A Free Payment Add-on from Planetauthorize™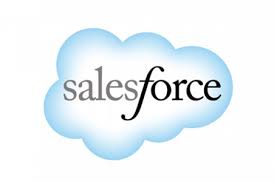 The proven leader in on-demand customer relationship management (CRM), salesforce empowers customers to stand out from ethe crowd. Salesforce does this by delivering the most innovative technology and making it as easy as possible to share and manage business information.
The Salesforce CRM software-as-a-service solution combine award-winning functionality, proven integration, point-and-click customization, global capabilities, and the best user experience and the result is CRM success. That's why Salesforce has earned the trust of its customers and a customer success rate of 95%.

Planetauthorize™ offers a mobile payment application for Salesforce
The Planetauthorize mobile payment application for Salesforce allows user to accept all major credit cards and electronic checks and link payment transactions to a Salesforce record. Accept credit card payments in your local currency with Planetauthorize's Multi-Currency payment processing platform. Merchants also have the ability to load multiple merchant accounts in a single Planetauthorize payment gateway account providing a consolidated sales reporting engine.



Salesforce is an easy-to-use Web-based CRM solution for sales, service, marketing, and call center operations that streamlines customer relationship management and boosts customer satisfaction. Organizations can enjoy unparalleled productivity, revenue growth, and business intelligence with Salesforce CRM:


Sales Force Automation: Exercise comprehensive control over your sales data and processes

Marketing Automation: Integrate sales and marketing for optimized lead flow and ROI

Customer Service Support: Build customer loyalty while improving agent productivity

Partner Relationship Management: Increase channel revenue through your partners
To get started with the Planetauthorize Payment Gateway service Contact Us or call SaleManager, toll free, at 1-800-918-4890.

Planetauthorize Solutions