Billing and Invoicing
Billing and income collections can be one of the most complicated tasks for any business. Eliminate this complication by utilizing the Planetauthorize e-Invoice Manager, Mobile Customer Bill Payment application and SyncPay for QuickBooks. e-Invoice Manager is designed specifically for service providers in need of electronic invoicing with recurring billing support.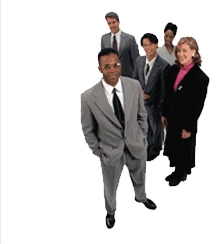 Our free Mobile Customer Bill Payment application allows your customers to submit fixed or variable payments, anytime and anywhere, using their mobile device. SyncPay for QuickBooks integrates customer payments directly into your QuickBooks accounting software.

Merchant's who use the Planetauthorize Billing and Invoicing solutions have the ability to have their billing platform up and running in minutes. Take orders completely automatically and provision services to your customers in real time. Use an intuitive interface to manage your customers easily.
Client Management and Electronic Invoicing
e-Invoice Manager - Invoices are created, sent and paid electronically
Automation - Payment Processing, Refunds, Fraud Checks & Reporting
Easy to Use - Simple & Intuitive Interface, Fast Loading, Quick Setup & Efficient Support
Recurring Billing - Automatically schedule customer payments
Payment Options - Customers can pay using their credit card or check
Customer Notification - Email receipts automatically sent to customer
QuickBooks SyncPay Plug-In - Process customer invoices and process payments directly in QuickBooks
Mobile Customer Bill Payment - Allow customers to submit payments using their mobile device
Have Questions? Contact Us or call us, toll free, on 800-918-4890