iPhone/iPad Payment Application
A Free Payment Application from Planetauthorize™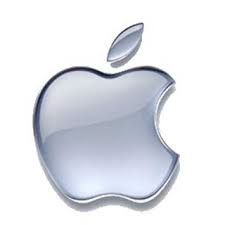 Mobileauthorize™ for the iPhone/iPad is your complete mobile processing solution for accepting credit card payments both in and out of the office. Swap meets, street fairs, antique shows, mobile detailing, on-site consultants, taxi cab drivers, tour guides.. the list is endless on who could benefit by offering the convenience of accepting credit cards on the spot and the peace of mind getting immediate authorization for the charges.  

Mobileauthorize offers impressive, revolutionary, yet functional credit card charging capabilities for the merchant. It combines the convenience and mobility of the iPhone/iPad/iTouch with the power to do business, make sales, and authorize/capture charges anywhere there is a network connection.

Secure Mobile Payments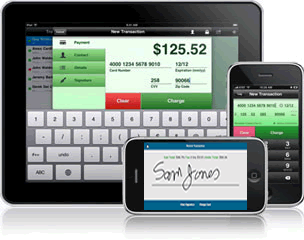 Planetauthorize solutions will process keyed or swiped transactions using cutting edge hardware encrypted card readers, geo-tag locations on the receipt where the transaction occurs, e-mail receipts, capture digital signatures, and perform partial or full refunds within the transaction history log. The application is free to download and incurs no additional per transaction fees.
Encrypted Card Readers
All mobile card readers are full encrypted to protect your customer's sensitive payment data. Don't use a competitor's card reader that is not encrypted and easily hacked.




Vew iDynamo for iPhone, iPod Touch and iPad
View Mobile Encrypted Card Readers

Multi-Currency Support

 

Our iPhone/iPad payment application can process credit card payments in your local currency. Mobileauthorize™ supports 85 Currencies so your customers can pay in the currency they know.

Choose Your Mobile Solution - 2 Options for your business

Mobileauthorize™ - accept all major credit cards online and on the go using Mobileauthorize for Planetauthorize payment gateway. Our Mobileauthorize™ mobile payment application integrates with the Planetauthorize payment gateway and is available in the iTunes App Store. Download iProcess for Apple devices . Merchants can also download our free mobile application from the Planetauthorize payment gateway navigation menu..

Download Planetauthorize iProcess™ Mobile for Swipe Transactions
Accept Credit Card Payments. Online account management included. Encrypted card reader available. Includes Capital Bankcard Merchant Account. Service is available to merchants globally, multi-currency support. Price: $12.95 per month.


Download SwipeSimple for EMV Encrypted Swipe Transactions

Accept Credit Card Payments. Online account management included. No Payment Gateway Required. Requires Capital Bankcard Merchant Account from our office. Encrypted card reader available. Price: $7.95 per month.


iPhone Payment Application Features:

Authorize and Capture Charges Immediately verify the credit card is valid, has sufficient funds, and then mark for payment at the next available settlement cycle performed on the gateway.


Authorize and Reserve Funds With this option, you can verify funds are available and place a hold on the funds until the contract is complete. This could apply to contractors, handymen, rental agencies, or any merchant that wants to assure funds are available before work is started. The funds are held for 30 days or until the time the merchant captures or voids the transaction, whatever comes first.


Email Receipts
With every successful transaction, an email of the transaction can be automatically sent to the customer.


Capture Additional Data
Additional data can be captured with every transaction, giving the option for a more detailed receipt to be emailed to the customer, and also providing additional essential data for later import into Quickbooks, if desired.


Successful Transactions Log
PlanetAuthorize features a detailed transaction log of all successful transactions. Not only is this a valuable reference log of past activity, but also serves as the gateway for processing Voids, Credits, and Captures.


Void Transactions/Holds
Voids can be performed for transactions that have been requested submitted for payment if the gateway hasn't settled the amount yet. Voids can also be performed on transaction that required a hold of funds to release the funds back to the customer.


Capture Held Funds
After funds have been put on hold, PlanetAuthorize make it very simple to request those funds be transferred from hold to your account for settlement.


> Process Credit/Refunds
For transactions that have been settled and cannot be voided, you have the options of processing credit/refunds right from the transaction log. You are not required to credit/refund the full amount of the initial transaction. All that is needed to process a credit/refund is the last four digits of the original credit card.


Easily Accept Tips/Gratuities and Customer Signature
Allow your customers to select from a gratuity screen the amount of tip they would like to include, if any.

Add Credit Card Swipe

Supported Hardware: MagTek iDynamo. Merchant must use the Planetauthorize iPhone application in order to use with the MagTek iDynamo hardware.




The MagTek iDynamo card swipe hardware must be ordered through Planetauthorize.* If cable is required there is an additional fee.




Supported Devices: iPhone 3G, iPhone 3GS, iPod Touch, iPhone 4 (w/ Cable), iPad (w/ Cable).



To get started with the Planetauthorize Payment Gateway service and our free iPhone/iPad application Contact Us or call SaleManager, toll free, at 1-800-918-4890. For more information visit mobileauthorize.com.

Planetauthorize Solutions