Shopping Carts
A standard payment gateway feature from Planetauthorize™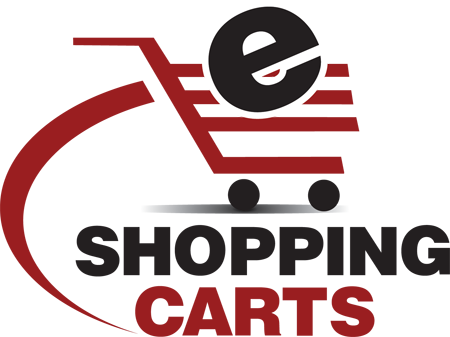 Planetauthorize™ payment gateway works with the leading commercial and open source shopping carts. In fact, Planetauthorize works with over 100 shopping carts.

Planetauthorize also provides a gateway emulator so merchants have access to even more shopping cart products.
Planetauthorize Supports the Leading Shopping Carts
Planetauthorize supports the Top Rated all-in-one ecommerce software from commercial and open source vendors. Planetauthorize supports merchant hosted shopping cart software and vendor hosted ecommerce software. Merchants who use a Planetauthorize ceritifed shopping cart have the ability to build their online store in minutes. Merchants have the ability to integrate their eCommerce store around their existing site design or using a professionally designed template.




Control every facet of your store, from merchandising to promotions and more. There are no limits to creativity with a Planetauthorize certified shopping cart.

To get started with the Planetauthorize Payment Gateway service Contact Us or call SaleManager, toll free, at 1-800-918-4890.


Certified Solutions Center



1ShoppingCart
3dcart
800cart
A-Shop Software
Abante Cart
aMember Pro
Americart
Americommerce
Apple FileMaker Pro
aSecureCart
Ashop Commerce
ASPDotNetStorefront
Avactis
Big Commerce
Blogger
Bookeo
Canada Cart
Cart 7 Technologies
Cart 66
CartManager
Checkfront Booking
CiviCRM
Contact Your Client
CoreCommerce
CRE Loaded
Credit Money Machine
CS-Cart
CubeCart
cydec
Early Impact
ECommerce Templates
Ecwid
eShop
eStore advanced
Event Espresso
Events Manager Pro
FormSite.com
FoxyCart
GlobeKey
GoECart
Hikashop
Ignite Web Builder
iHost e-Store
Infusionsoft
JigoShop
Kentico CMS
King Cart
Leash Time
Lemonstand
Lightwave Builder
LimeLight CRM
Limo Anywhere
ma Web Centers
Magento Commerce
Mal's e-Commerce
MarketersChoice
Miva
Plesk Billing/ModernBill
Modular Merchant
MonsterCommerce
NanaCast
NetIDNow
Network Solutions
Netzcart
nSoftware
OfficeAutopilot
OrderWave
OpenCart
osCommerce
Paid Membership Pro
Papercut
PDG Software
PD Shop
Penny Pro Auctions
Pictures Pro
Pinnacle Cart
Plexum
Prestashop
Prestomart
Quick Cart
SalesForce
SecureNetShop
Shop Site
Shopp
Shopify
Site Cube
SmartWin Technology
Smith-Cart
Squirrel Cart
SugarCRM
SunShop
Ticket Spice
Tomato Cart
Tix, Inc
UberCart
UltraCart
VirtueMart
Volusion
VP-ASP
vtiger CRM
Web.com
WHMCS
Wix
WooCommerce
Wordpress E-Store
WP-eCommerce
WP-Invoice
X-Cart
xAuthorize
ZenCart

If you would like us to add a shopping cart to the above list simply Contact Us. 
We are excited to expand our relationships and look forward to your input. 

Merchants can also use our Gateway Emulator to use dozens of open source
and commercial shopping cart programs.
Planetauthorize Solutions