Standard Features
Accept Payments. Automate Billing. Manage Customers. Get Paid Faster.
More Standard Features
Value Added
Add the Services You Need to Support Your Customers and Grow Your Business.
More Value Added
Get Started
Planetauthorize™ offers affordable, no-contract, month-to-month pricing with a combination of free features and optional add-on products. Multi-Currency and Multi-Lingual. All industries accepted.

Planetauthorize™ offers special pricing to U.S. non profit organizations. Accept face-to-face payments and online donations using a single solution. Accept Donations Online, in your Retail location or using your Mobile device.
Donation Processing Information

The SaleManager Blog provides up-to-date information regarding the latest Planetauthorize solutions and services.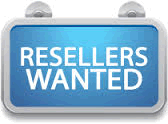 Planetauthorize™ is looking to establish regional partners to take advantage of our unique business opportunity.

SaleManager Partners can grow their business by offering real-time payment services to Retail, Restaurant, Internet, Mobile and MOTO (Mail Order/Telephone Order) merchants.  SaleManager provides real-time payment services to merchants in over 100 countries.  As a leading technology company we offer payment solutions for the leading open source and commercial software applications
Contact Us