Affiliate & Reseller Program
Expand Profitability by Offering Planetauthorize Products and Services
SaleManager™ is looking to establish regional partners to take advantage of our unique business opportunity. The market for integrated payment solutions is growing faster than ever, and Planetauthorize™ makes it available to you through a value building partnership. Join our Global Partner Program Today!
Looking for a new way to boost your revenue?
If your customers require state-of-the-art, yet affordable payment technology, Planetauthorize provides a safe, secure and reliable platform for managing electronic transactions. To get started simply complete and submit our Contact Form. Be sure to state you want information regarding our Partner Program. Upon receipt, we will forward additional information for your review.
Perfect Opportunity for:
Independent Software Vendor (ISV)
Value Added Reseller (VAR)
System Integrator (SI)
Web Hosting Companies
Application Developers
Original Equipment Manufacturer (OEM)
ISO/MSP Organizations
Accountant/CPA
Attorneys
Company Information
SaleManager Merchant Services
SaleManager™ was founded in 1999. Since that time, the company has delivered the latest payment technology to merchants around the world.

SaleManager is a leading provider of open source and commercial payment solutions.

Merchant's should contact SaleManager directly with questions regarding their merchant account or real-time payment gateway service. At SaleManager, we strive to help our client's business succeed and grow.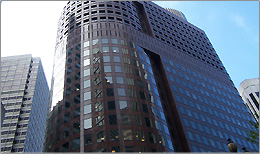 SaleManager's leading payment gateway solution help save time and money for small- to medium-sized businesses and organizations. Planetauthorize is a service of SaleManager. Combine our leading payment gateway service platform with one of our open source or commercial payment modules for a complete turnkey solution.
Our Departments
Customer Service

800 918 4890

Telephone:

904 437 4050

Fax:

planetauthorize

Skype:
Office Hours

9am-5pm EST

Monday - Friday
Closed on all bank holidays