SyncPay for QuickBooks

Visit: Web Merchant | Retail Merchant | Restaurant Merchant | MOTO Merchant
Process Credit Card and Electronic Check Transactions directly from QuickBooks™ using your Planetauthorize Payment Gateway Account!

QuickBooks SyncPay Documentation


Request a Test Gateway Account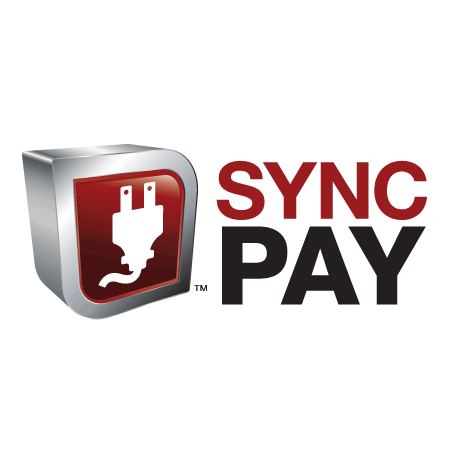 QuickBooks is an Intuit® financial management system for small- and medium-sized businesses. The Planetauthorize SyncPay Plug-In for QuickBooks provides support for payment processing from directly within QuickBooks Pro™, QuickBooks Premier™, and QuickBooks Enterprise™ (Version 2007 or higher).
The Planetauthorize QuickBooks Plug-In allows merchants to pay invoices, generate sales receipts, process batch transactions, and view batch reports without ever leaving QuickBooks. Additionally, merchants can process multiple payments against open invoices at the touch of a button. The Planetauthorize SyncPay Plug-In for QuickBooks also includes support for processing card present swiped transactions after attaching an approved card reader.
Easy To Use
The Planetauthorize SyncPay Plug-In for QuickBooks is available from the QuickBooks menu. Process credit card and echeck payments directly from QuickBooks. Process Swipe and Non Swipe transactions. SyncPay for QuickBooks supports the Planetauthorize Customer Vault service. Merchants can also Sync payments submitted using our Mobile Bill Payment Software or from our iPhone, BlackBerry or Android payment application directly with QuickBook. In addition, merchants can also Sync payments submitted via SugarCRM, vtiger CRM, Openbravo POS or RetailPayments VPOS.
Sync Directly to Open Invoices
Now you can sync transactions to your open QuickBook invoices to record customer payments.
Import Customer Data from Your Shopping Cart
Capture and consolidate all payment platforms into QuickBooks. Merchants can accept and process shopping carts orders, telephone, fax, CRM payments and mobile payments and sync those payments with QuickBooks. The Planetauthorize SyncPay Plug-In for QuickBooks allows merchants to sync credit card and echeck transactions and maintain Customer Data in QuickBooks.
By using our QuickBooks SyncPay Plug-In feature, you will greatly enhance the speed at which your business can manage it's financial aspects.
Here's just how simple the PlanetAuthorize™ payment gateway SyncPay Plug-In for QuickBooks integration is:
1. Login to your PlanetAuthorize™ payment gateway account
2. Choose the "QuickBooks SyncPay" option from the side navigation menu and register to use the service
3. Download and save the SyncPay Plug-In to your computer
4. Install the Plug-In (refer to QB Plug-In Documentation)
5. Start using SyncPay with QuickBooks
All customer transactions processed with PlanetAuthorize™ is available to your QuickBooks software!
How do I get started?
To get started with the PlanetAuthorize™ Payment Gateway service Contact Us or Call SaleManager, toll free, on 1-800-918-4890.