Mobile Bill Payment Software

Visit: Web Merchant | Retail Merchant | Restaurant Merchant | MOTO Merchant
Introducing the FREE MobileAuthorize™ Bill Payment Application

Request Mobile Billing Test Account


Visit Mobileauthorize to download our device specific native mobile payment applications



Take our Free Mobile Bill Payment web application for a Test Drive by pointing any mobile device with a browser to http://webpay.retailpayments.com

Planetauthorize empowers merchants with the ability to offer their own mobile bil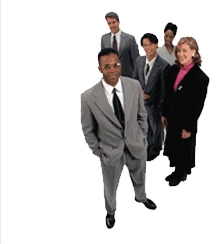 l payment software to their customers. Now your customers can pay invoices using their credit card or checking account using their mobile device or any computer with a web browser. The Planetauthorize Bill Payment service provides a free mobile and web ready application when merchants register to use Planetauthorize Payment Gateway.
The Check Isn't in the Mail
When it comes to getting paid, it's slow going for small businesses. Payments that were once "net 30" — 30 days after an invoice date — have become net 60, net 90 and longer, as clients try to keep their cash longer in an uncertain economy.
Nearly 40% of firms surveyed by the National Federation of Independent Business said "receivables," or money that customers owe, are coming in at a slower pace, new NFIB data show.
Mobile/Web Payments Supports

Credit Card Payments


eCheck Payments
Planetauthorize provides a complete web-based "online payment office" to organize your day-to-day finances and optimize cash flow.
Get Paid Faster!
By replacing time-consuming paper-based processes, Planetauthorize is helping small and mid-sized businesses and their accountants save over half of the time and cost of paying vendors and gets them paid 2-3 times faster. The Mobileauthorize™ Bill Payment application allows your customers to pay anywhere and anytime.
Safe and Secure: The Mobileauthorize™ Bill Payment application submit payment transactions over a secure SSL encrypted connection. The application is also locked down to a specific IP address and a specific transaction type so you know your payments are secure.
Organized: Planetauthorize payment gateway gives you access to real-time transaction sales reporting from any web browser
Simple: The Mobileauthorize™ Bill Payment application provides an easily and intuitive interface which allows your customers to be up and running in minutes.
Customer Vault: allow your customers to save their payment information in our PCI Compliant data center. Once the customer's payment information is stored in the Planetauthorize Customer Vault, future payments can be made using a unique customer identification number -- no need to re-enter the customer's payment information to make future payments.
Efficient: eliminate data entry, streamline vendor management and receive customer payments directly into your bank account.
Mobile & Web: works with any computer or mobile device.
Strategic: improve cash flow and automate Accounts Receivable processes.
Recurring Billing: automated recurring billing included at no additional cost..
Notification: the customer and the merchant receive email notification with every transaction.
Complete: Syncs payment transactions with Intuit QuickBooks.
To get started with the PlanetAuthorize™ Payment Gateway service call SaleManager, toll free, at 1-800-918-4890.