Customer Relationship Management (CRM)
Integrate Customer Service and Customer Payments
CRM (Customer Relationship Management) isn't new. Every company needs to do CRM - one way or another. No matter what the business or what size, every company has to make its products known to the market, find customers who are willing to buy its products, and provide great customer service to stay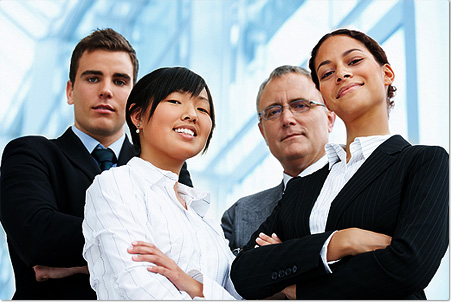 in business. SaleManager Merchant Services has extended the capabilities of SugarCRM, vtiger CRM and SalesForce so merchants can process customer payments from within their favorite CRM tool.
SaleManager provides integrated payment modules for the Top Rated CRM solutions. Now merchants can accept real-time credit card and electronic check payments and link transactions to an Account or Contact. Have your sales team close deals faster by accepting real-time payments while meeting with the client.
Customer relationship management solutions have helped the best-run companies in more than 25 industries make the most of their relationships with customers. Take control of your sales and order management process by implementing one of our supported CRM software platforms.
Integrate Customer Service and Customer Payments
Capitalize on customer insight by empowering marketing teams
Improve front-line efficiency and effectiveness by getting more – and more accurate – information to your sales force faster
Increase customer retention and loyalty by providing customer service employees with the information they need to meet or exceed customer expectations
Accept all major credit cards at the point of sale
Process electronic checks at the point of sale
Process payment using your existing high speed Internet connection
Use as an Internet or Retail payment solution
Supported CRM Platforms