Get a Canadian Merchant Account!

Get a Canadian Merchant Account

Accept All Major Credit Cards

Canadian Merchant Account - Apply Online
Canada Merchant Account Application (PDF - paper application)


Recurring Billing


Mobileauthorize Mobile Payment Application


Virtual Terminal/ Batch Uploads


Integration API


Multi Currency Support (USD, CAD)


Multi-lingual - English, Spanish, Spanish (Panama), Spanish (Costa Rica), French (Canada)
SaleManager partners are full service merchant account providers for Canadian merchants. Canadian merchants can get the top rated Planetauthorize payment gateway to accept credit card payments for Internet, mobile, mail/phone order, and retail businesses. SaleManager is dedicated to providing the highest level of service in the industry and has become one of the largest, and most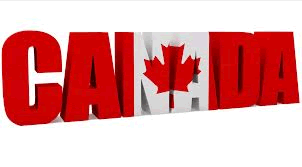 respected merchant service providers in the country. SaleManager, and our partners, can help businesses of all sizes find the right solution for their processing needs, but what we are most recognized for is our dedication to customer service. Planetauthorize is a multi-lingual (English, Spanish, Spanish (Panama), Spanish (Costa Rica), French (Canada)) payment platform that supports multiple currencies.
Our customers receive honest, clear-cut answers to their questions from trained professionals, whose knowledge and experience are unmatched in the industry. Your SaleManager representative will help you choose the best POS system for your business, and will help ensure that your business stays up-and-running.
Benefits
Low Rates and Fees (Interchange plus pricing - 0.20 bps plus $0.20 cents)

No Early Termination fee

No Annual Fee

No Application or Setup fee

No Address Verification (AVS) Fees

No Batch Header Fees


Apply for a Canadian Merchant Account

With cash less commonly carried, credit and debit cards have completely revolutionized the industry, becoming the most common forms of payment. The majority of merchants world-wide are now accepting these cards because of the benefits of a merchant account, and to maintain your business' competitive edge, you should accept plastic too.
After all, you could be missing out on more than just sales…. By accepting credit cards, you get all the Benefits of a Merchant Account:
Supports Retail, E-Commerce, Mobile and Mail order/Telephone Order merchants
Boost sales and improve customer satisfaction by allowing customers to choose their preferred form of payment.
Increase your average sale because the customer doesn't need to have the cash on them.
Speed up the check-out process with efficiency and convenience.
Get paid Faster - with reliable, safe and secure payment technology.
Avoid the risk and inconvenience of having large sums of cash.
Make your life easier - with simplified billing and payment reconciliation.
Accept payments from virtually anyone, anywhere.
The fact is, besides all the other benefits of a merchant account, people tend to spend more money when paying with a credit or debit card than when paying with cash. By accepting these payments, your increased revenue will compensate for more than just merchant account costs. So, to make your business more successful, take advantage of the benefits of a merchant account, and accept credit cards today!
Have Questions? Contact Us or call us, toll free, on 800-918-4890